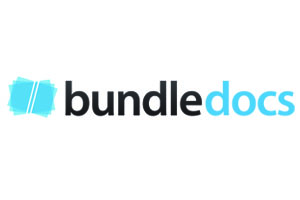 Visit Sponsor
We do one job. Help lawyers easily create document bundles, binders and booklets from anywhere.
It's really simple to use. Take documents from anywhere, adjust the order, group them, redact anything you don't want included and that's it. Bundles are instantly ready to save, securely share or print – from any device, at any time. We even handle document manipulation, annotations, OCR and online collaboration.
At Bundledocs we know it's imperative that our solution is simple and intuitive to use but also powerful to ensure that every bundle produced is prepared precisely, is of the highest standard and can be provided to any third party in good time. Bundles are now created in minutes – not hours!
Our tool eliminates repetitive and laborious tasks to produce binders that enhance the image and reputation of your organization. That's not all. With Bundledocs you can reduce photocopying, staff costs, and delivery costs, become more environmentally friendly and even move towards a paperless office.